Helical Tension Wound Fin Tubes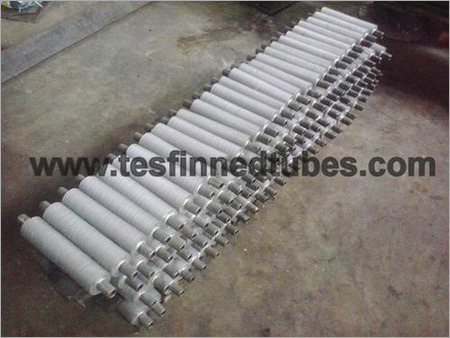 Helical Tension Wound Fin Tubes
Price And Quantity
Product Specifications
Round

6 to 18 Millimeter (mm)
Product Description
Helical tension wound fin tubes are a type of heat exchanger component used in various industries, particularly in applications where efficient heat transfer is essential. These tubes consist of a base tube around which a continuous strip of metal (usually aluminum or copper) is wound in a helical (spiral) pattern under tension. The winding process creates fins that protrude from the surface of the base tube, increasing the surface area available for heat transfer.
Here are some key features and advantages of helical tension wound fin tubes:
1. Enhanced Heat Transfer: The helical fins increase the heat transfer surface area, allowing for more efficient heat exchange between the fluid inside the tube and the surrounding environment.
2. Improved Heat Exchanger Performance: These tubes are commonly used in air-cooled heat exchangers and other heat transfer applications where maximizing the efficiency of heat dissipation is crucial.
3. Tension Winding: The fin strip is wound around the base tube under tension, which helps in maintaining good thermal contact between the fin and the tube. This tension also contributes to the stability and durability of the finned tube.
4. Material Options: The base tube and the fin material can be chosen based on the specific requirements of the application. Common materials for the base tube include carbon steel, stainless steel, or other alloys, while aluminum and copper are popular choices for the fin material.
5. Resistance to Fouling: The helical design can provide some resistance to fouling by discouraging the accumulation of debris or deposits on the fin surfaces.
6. Versatility: Helical tension wound fin tubes are versatile and can be used in various heat exchanger configurations, including shell-and-tube heat exchangers and finned tube coils.
7. Applications: These fin tubes find applications in industries such as petrochemical, power generation, HVAC (heating, ventilation, and air conditioning), and any other process that involves heat exchange.